Here are a couple of cooking and crafting challenges and fun I'm working on for May 2012 and you may want to join in.
If you like to cook, Four Marrs and One Venus and White Lights on Wednesday are hosting a monthly cooking challenge, "Get Your Chef On". The theme for May 2012 is "lemons" and today is the last day to sign up. If you're interested, join in the fun. Recipes will be posted on your blog May 8, 2012.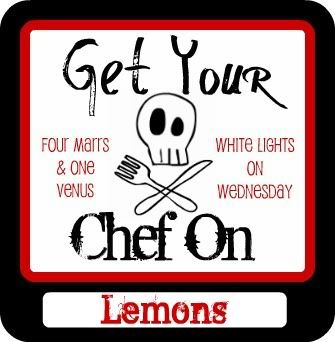 If you are into crafting and upcycling/recycling, Newlyweds on a Budget and All Things Fee are hosting a craft night on May 2, 2012. The theme is using your old magazines in a new crafty way. You may want to check out Pinterest for inspiration.
Finally, if you use Pinterest to give you ideas and inspiration, Two Yellow Birds Decor and The Taylor House are co-hosting a pinterest project challenge. You just need to search pinterest for that project you just LOVE (can be ANYTING…food, crafts, etc). Then, you turn this inspiration into a reality by recreating it.
If you need further info on any of these three projects, just click on their buttons. I'd love to see what each of you come up with if you enter!
4you
{Click here to read more}