I don't know about you but I love visiting other blogs to get motivated on improving my home and my life. There are so many incredibly wonderful and talented people in the blogging world. It seems that most of us in the diy/crafting/cooking blogging world face 4 main challenges: (1) Saving Money, (2) Finding Inspiration, (3) Staying Healthy, and (4) Creating a Wonderful Blog. Here are 4 blogs I follow that host wonderful series that will help you find success in these 4 areas.
How to Save Money
Kari from Newlyweds On A Budget
hosts "Financial Series". You will find updates on Thursdays each week. Kari is working on helping each of us keep more green in our pockets.
Getting Weekly Crafting/DIY Inspiration From Unlikely Products
Kim from Too Much Time On My Hands
hosts "Main Ingredient Mondays". Each Monday, Kim focuses on one item (say yogurt cups) and find 20 inspirational projects which feature this item.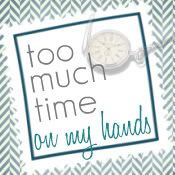 Staying Healthy, Fit, and Strong
Betsy of Romance On A Dime
hosts "50 Habits of Thin People". This series is posted on Fridays and Betsy shares wonderful ideas from food to exercising and more.
How to Build the Best Blog You Can
Melissa of Serendipity and Spice
hosts "New Blogger Series". She has posted all sorts of wonderful ideas and resources for the new blogger. These posts do not appear on a specific day of the week but she does have a page dedicated to this series.
Be sure to check these series out. You'll find so much wonderful information in past posts. I know I can't wait to see what they will each be posting in the future!
4you
{Click here to read more}